Tetrachloroethylene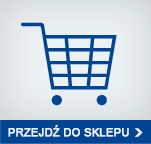 Name and Synonyms:
polish: Tetrachloroetylen, nadchloroetylen, czterochloroetylen
english: Tetrachloroethylene, Perchlorethylene
Chemical formula:  C2Cl4
| | |
| --- | --- |
| CAS Number: | 127-18-4 |
| UN Number (ONZ) | 1897 |
| RTECS Number | |
| Index Number: | |
| EC Number (EINECS): | 204-825-9 |
Packing:
We packing tetrachloroethylen into certified packages of 1000, 20l.
Characteristic
It is a colorless liquid, It has a sweet odor detectable by most people at a concentration of 1 part per million (1 ppm).
Uses
Tetrachloroethylene is an excellent solvent for organic materials. Otherwise it is volatile, highly stable, and nonflammable. For these reasons, it is widely used in dry cleaning. It is also used to degrease metal parts in the automotive and other metalworking industries, usually as a mixture with other chlorocarbons. It appears in a few consumer products including paint strippers and spot removers.
purchase and contact
skype aga_archem