Methanol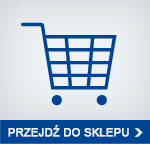 Name and Synonyms:
polish: alkohol metylowy, metanol
english: methyl alcohol, methanol
Chemical formula:  CH3OH
Classification of the substance:

F; R11

T; R23/24/25

T;R39/23/24/25

CAS Number:

67-56-1

UN Number (ONZ)

1230

RTECS Number

Index Number:

603-001-00-X

EC Number (EINECS):

200-659-6
Packing:
We packing ethanol into certified packages of 1000, 20l.
Characteristic
Methanol is a polar liquid at room temperature. It is colorless, volatile, flammable, and poisonous.
Uses
It is used as antifreeze, solvent, fuel, and as a denaturant for ethanol. The chemical is also used to produce biodiesel via transesterification reaction.
Because methanol has toxic properties, it is frequently used as a denaturant additive for ethanol manufactured for industrial purposes. Methanol is frequently called wood alcohol because it was once produced primarily as a byproduct of the destructive distillation of wood.
As a common laboratory solvent, is especially useful for HPLC, UV/VIS spectroscopy, and LCMS due to its low UV cutoff.
purchase and contact
skype aga_archem