Metyloetyloketon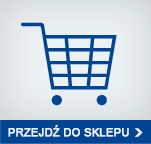 Name and Synonyms:
polish: keton etylowo-metylowy; 2-butanon, MEK
english: methyl ethyl ketone, 2-Butanone
Chemical formula:  C₄H₈O
| | |
| --- | --- |
| CAS Number: | 78-93-3 |
| UN Number (ONZ) | 1193 |
| EC Number (EINECS): | 201-159-0 |
Packing:
We packing methyl ethyl ketone into certified packages of 1000, 20l.
Characteristic
This colorless liquid ketone has a sharp, sweet odor reminiscent of butterscotch and acetone. It is soluble in water and is commonly used as an industrial solvent.
Applications
MEK (methyl ethyl ketone) is mainly used as a solvent in variety of applications owing to its excellent chemical properties such as low boiling point, fast evaporation rate, high solvency and high viscosity. The major industrial applications of MEK include paints and coatings, printing inks, plastics and textiles among others, is used in processes involving gums, resins, cellulose acetate and nitrocellulose coatings and in vinyl films. Butanone is also used in dry erase markers as the solvent of the erasable dye. The increasing number of applications of MEK such as adhesives for PVC pipes, rubber based cements, resins thinners, lacquers in furniture industry and extraction solvent for pharmaceuticals among others, is expected to drive the MEK market in future.
purchase and contact
skype aga_archem