Ethyl acetate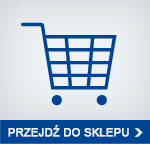 Name and Synonyms:
polish: octan etylu, eter octowy, ester etylowy kwasu octowego, ester octowy
english: ethyl acetate, ethyl ethanoate, ethyl ester, acetic ester
Chemical formula:  C4H8O2
| | |
| --- | --- |
| CAS Number: | 141-78-6 |
| UN Number (ONZ) | 1173 |
| EC Number (EINECS): | 205-500-4 |
Packing:
We packing ethyl acetate into certified packages of 1000, 20, 10l.
Characteristic
This colorless liquid has a characteristic sweet smell (similar to pear drops). Soluble without limitation in ethyl alcohol, ethyl ether, acetone, chloroform, oils, is mixed with most organic solvents.
Applications.
Ethyl Acetate is used as a solvent for chemical reactions. Because of its odor it is often used in cosmetics and its smell is associated with nail polishes. Additionally, it is used in confectionery, perfumes, and fruits because it evaporates at a fast rate, leaving but the scent of the perfume on the skin. Also used for colour and inks used to mark fruit or vegetables. Ethyl acetate is used as a solvent in the manufacture of modified hop extract and decaffeinated tea or coffee.
Ethyl acetate is an effective poison for use in insect collector as its vapors are a respiratory tract irritant whose vapors can kill the insect quickly without destroying it, leaving it intact for study.
purchase and contact
skype aga_archem