Sodium hydroxide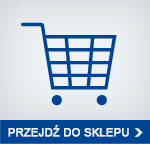 Name and Synonyms:
polish:  wodorotlenek sodu, soda kaustyczna, soda żrąca
english: Sodium hydroxide, caustic soda, lye
Chemical formula:  NaOH
CAS Number:

1310-73-2

UN Number (ONZ)

1823

EC Number (EINECS):

215-185-5
Packing:
We offer a solid product in 25 kg bags, water solution in packages of 1000, 30l.
Characteristic
Caustic soda, as a 50% / 30% solution, is an odorless and colorless liquid, as a solid is a white crystalline granules or flakes. In all forms, caustic soda is highly corrosive and reactive. Caustic soda solution is a stable product but its storage life is dependent upon the storage conditions. If the caustic is exposed to air, a change in the product quality will be seen over time, since the caustic soda solution will pick up carbon dioxide to form sodium carbonate (Na2CO3).
Applications:
Sodium hydroxide is a popular strong base used in industry:
– Chemical industry
– Pulp and paper industry
– petrochemical industry
– artificial fiber industry
For example, it is used to clean sewer pipes, clean food industry facilities and treat industrial water.
purchase and contact
skype aga_archem