Acetone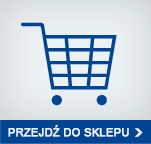 Name and Synonyms:
polish: aceton, dwumetyloketon, dimetyloketon, propanon, propan-2-on
english: acetone, dimethyl ketone, 2-propanone
Chemical formula: CH3COCH3
Classification of the substance:

F; R11
Xi; R36
R66
R67

CAS Number:

67-64-1

UN Number (ONZ)

1090

RTECS Number

AL3150000

Index Number:

606-001-00-8

EC Number (EINECS):

200-662-2
Packing:
We packing acetone into certified packages of 1000, 200, 20, 5l.
Characteristic
It is a colorless, volatile, flammable liquid, vapors form explosive mixtures with air. Irritating to eyes. Acetone is miscible with water in any proportion.
Uses
About a third of the world's acetone is used as a solvent. In the laboratory, acetone is used as a polar, aprotic solvent in a variety of organic reactions and also it is used for cleaning of lab glass vessels and as a drying agent. Acetone is used in a variety of general medical and cosmetic applications and is also listed as a component in food additives and food packaging and also in nail polish remover. 
purchase and contact
skype: aga_archem