Isopropanol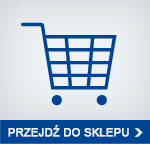 Name and Synonyms:
polish: Alkohol izopropylowy, propanol 2
english: Isopropanol, Isopropanol alcohol
Chemical formula:  C3H7OH
Classification of the substance:

F; R11

Xi; R36

R67

CAS Number:

67-63-0

UN Number (ONZ)

1219

RTECS Number

Index Number:

EC Number (EINECS):

200-661-7
Packing:
We packing isopropanol into certified packages of 1000, 20, 10, 5l.
Characteristic:
It is a colorless, flammable chemical compound with a strong odor. Isopropyl alcohol is miscible in water, ethanol, ether, and chloroform.
Uses:
The vast majority of isopropyl alcohol was used as a solvent for coatings or for industrial processes. Isopropyl alcohol in particular is popular for pharmaceutical applications, it is presumed due to the low toxicity of any residues. Some isopropyl alcohol is used as a chemical intermediate. Paints and other coloring often contain it as one of the ingredients. Isopropyl alcohol is a major ingredient in "gas dryer" fuel additives.
purchase and contact
skype: aga_archem