Citric acid monohydrate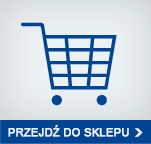 Name and Synonyms:
polish: kwas cytrynowy jednowodny, 2-hydroksy-1,2,3 propanotrikarboksylowy kwas monohydrat, kwasek cytrynowy
english: Citric acid monohydrate, 2-hydroxypropane-1,2,3-tricarboxylic acid hydrate
Chemical formula:  C6H8O7*H2O
CAS Number:

5949-29-1

UN Number (ONZ)

brak

EC Number (EINECS):

201-069-1
Packing:
25 kg plastic bags.
Characteristic
Form: solid
Color: white
Odor: odorless
pH: approx. 1,8 (50 g/l H2O, 20°C)
Applications:
Citric acid is used as an excipient in pharmaceutical preparations due to its antioxidant properties. It maintains stability of active ingredients and is used as a preservative. It is also used as an acidulant to control pH and acts as an anticoagulant by chelating calcium in blood.
purchase and contact
skype aga_archem