Hydrochloric acid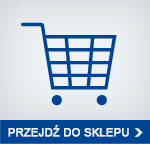 Name and Synonyms:
polish: kwas solny, kwas chlorowodorowy
english: hydrochloric acid, hydrogen chloride
Chemical formula:  HCl
| | |
| --- | --- |
| CAS Number: | 7647-01-0 |
| UN Number (ONZ) | 1789 |
| EC Number (EINECS): | 231-595-7 |
Packing:
We packing hydrochloric acid into certified packages of 1000, 20, 10l. Available in any strength up to 37% on customer's request.
Characteristic
Liquid colorless to yellow with a sharp odor, fumes, strongly corrosive.
Applications.
Hydrochloric acid is used as a reagent in the laboratory. It is one of the most important acids in the industry. It is used for example for surface treatment of metals and extraction of ores. It is also used in the textile industry, plastics, artificial browning, sugar industry, sugar industry in the pharmaceutical industry, in the production of dyes. In addition, with the nitric acid creates royal water – a solution that even rip gold.
purchase and contact
skype aga_archem